Services and team
The agency takes charge of architectural, urban and territorial project management, according to the request of its clients and the objective of the project. It ensures the success of the project in the study phase and in implementation. Since its creation, Rethink has enjoyed the trust of many project owners and the agency continues to work on ever more complex and exciting orders with the objective of the ecological transition.
Our Parisian offices are located at Le Soft in Ivry-sur-Seine. The association Le Soft deals with the exploitation and rehabilitation of an urban wasteland for cultural production purposes under agreement with Sadev 94 and the town hall of Ivry-sur-Seine. We share space and ideas with artists, craftsmen, architects, decorators, video producers…
Leading team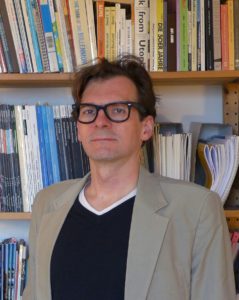 Christian HORN, architect-urban planner (Dipl.-Ing.)
Graduated in 1998 at Technical University of Aix-la-Chapelle – Germany
Prize winner of the French young urban planners' award 2007/08
Registered at the Chamber of French Architects and at the Chamber of German Architects
Teacher at the School of Architecture of Strasbourg – France
He obtained a degree at the Technical University of Aachen in architecture and urban planning in 1998. Parallel to his activities within his agency, he teaches at the School of architecture in Strasbourg and regularly publishes texts and articles in various international architecture and urban planning media. Since 2005 he joined the International Workshops Urban Project management, or it becomes a member of the Steering Scientific Committee and a pilot workshop in Vitoria, Brazil in 2009, and La Défense / Paris in 2011. He is involved as an expert in the EcoQuartiers competition of the French government and different competition jury and seminars in France and abroad. The regular interventions in workshops, seminars and intercultural conferences offer the opportunity to question and exchange on thoughts and approaches about our built environment.
Collaborators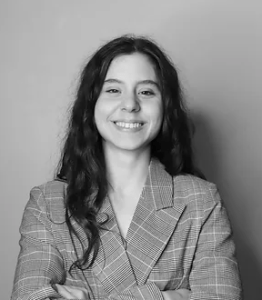 Erika KOS, architect DE
Technician, construction economics
Erika is graduated from Ecole Nationale Supérieure d'Architecture of Paris Val-de-Seine in 2021. In 2022, she obtained the title of Technician in construction economics at the La Martinière Monplaisir high school in Lyon. It turns to approaches of repair, rehabilitation and transformation of the existing on an architectural and urban scale. It is particularly sensitive to the themes of comfort, biodiversity and global economy (energy, carbon, resources, finances, etc.) through the use of bio-sourced, geo-sourced and reused materials.